On 23-25 September, in one of the best concert halls of Moscow city 9"Kosmos" hotel the 19th Annual WISE* CIS and Baltic Convention was held.

This business forum was dedicated to application of innovative technology Hubbard Management System and was attended by nearly 850 business owners, their employees and guests from 86 cities and 13 countries (the whole post-Soviet territory, as well as guests from USA and Australia).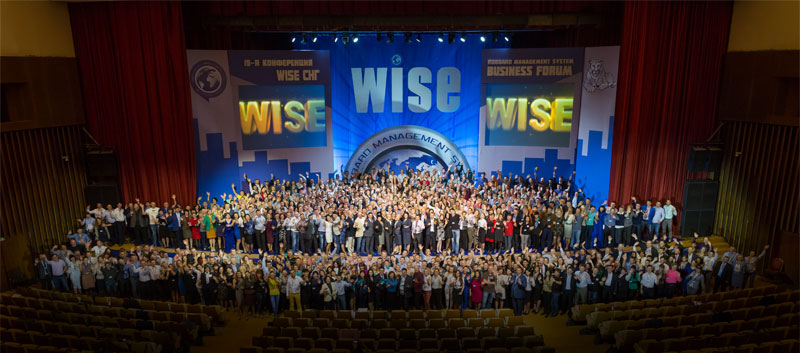 Main topic of the convention uniting all presentations and events was "A system for your efficiency, growth and development. Or – crisis is your chance".

Participants, who came to the business forum from different countries, were united by the desire to find new solutions for business management in times of crisis and to increase business efficiency, desire to learn successful experience of experts and business owners in terms of managing personnel and its motivation. To get recommendations from colleagues (other business owners) concerning expansion. It is noteworthy, that at this convention there were quite a lot of people who came to the convention for the first time by recommendation of their friends who have attended WISE event earlier and this year have invited their friends, partners, brought their employees and family members in order to introduce them to the WISE community and the tools of management, the application of which was demonstrated by speakers using graphic examples.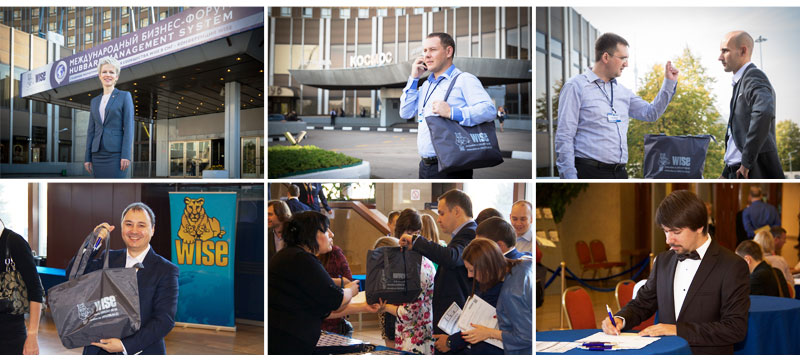 In surveys and feedback, many of the participants of the convention state that this convention gave them much more than they expected; that for many, the most interesting and useful result of the convention was educational communication with colleagues from other regions and countries, new contacts, acquaintances and sharing of news with old friends.

Participants had an opportunity to attend seminars delivered by international speakers – WISE consultants. This time, most of the seminars were divided in three flows, so participants had the opportunity to choose the most interesting and relevant for them right now topic. We have looked at different questions concerning increasing of company efficiency, expansion and development, possibility to solve different problems in times of crisis. Also, we spoke about team building, staff training, financial management and ensuring security of a business.

On the second evening, a traditional Awards Ceremony and a concert took place. During the ceremony, WISE awards for successful achievement of standard "Model of Administrative Know-How" were given – 122 companies and entrepreneurs came up on stage. All of them have attested to this standard of management quality. All those who help the WISE Association in different projects – during the year and in preparation to the 19th Annual WISE Convention 2015 – received commendations.

All three days, during the breaks between seminars, participants were sharing their successful actions and experience in applying of the management system. They shared approaches to management in different situations. Someone met new people and potential partners, someone was happy to talk to old friends.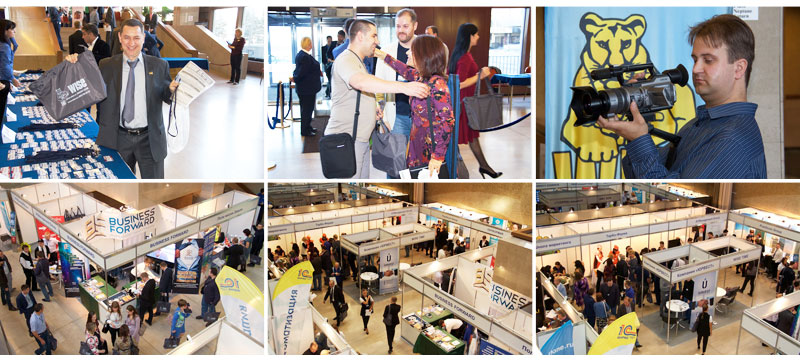 Participants were constantly crowding at the Business Fair (Exhibition) where they met some of WISE companies, their products and services, as well as learned about examples of how those companies apply management tools from the Hubbard Management System.

The convention passed on one breath in the atmosphere of understanding, because here gathered all those who wanted to improve their business, improve business community, find new opportunities for communication and cooperation; those who shares the goal of WISE Association – to create an ethical, sane business society where ethical, sane and productive people could flourish and prosper.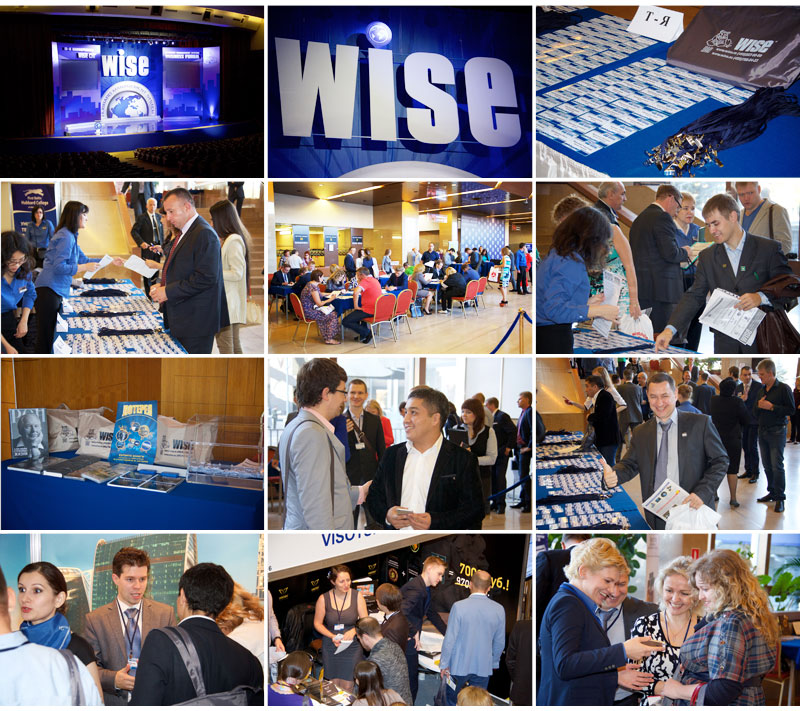 * WISE – an international association of entrepreneurs who apply the Hubbard Management System in their companies

And now – photo report of events:

DAY 1 (September, 23rd)
9 a.m. – guests of convention were gradually arriving to the convention hall "Kosmos". They got registered, got their materials, and met each other. Here as well, old friends and good acquaintances met again. Participants had the opportunity to share their news, talk to WISE consultants and other business owners.

They could also see the Fair – see and talk to consultants and business owners.

At 12 o'clock, after the march-past of female drummers, President of WISE CIS Eugenia Sukhareva has officially opened the 19th Annual WISE CIS and Baltic Convention – Business Forum for Hubbard Management System.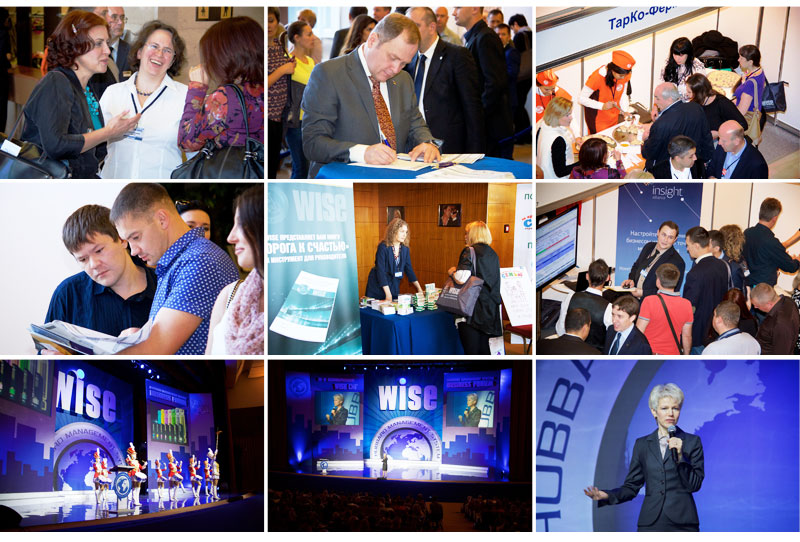 After that, during the first day of Convention, following events were held:

Seminar by Vladimir Sidorenko ("Performia CIS") "Leadership: how to get new results without replacing the team? Efficiency, motivation, training".

Afterwards, there was a a presentation done by President WISE CIS Eugenia Sukhavera about WISE Association, its goals, intentions, possibilities and opportunities for association members. And what was achieved by WISE group in WISE CIS and Baltia for the last year.

Eugenia shared the latest news of the community, presented a report about results of activities for the past year. Participants watched an info video inspired by infographics. In just a few minutes, this video showed them the goals and functions of WISE, as well as gave them a clear presentation of activity results.

Convention participants were welcomed from stage by WISE members who helped very much in organization of the Convention 2015 - Askhat Taukov (founder of "Tarko-Ferma" company from Moscow) and Andrey Kruglov (license holder of the First Baltic Hubbard-College, CEO Circle WISE member and representative of Holding "Brakhma" from Latvia). Each of them spoke of thier successes from implementation of Hubbard management technology and why they support WISE activities. They wished all the participants to get tons of successes and results on this convention and by applying the technology.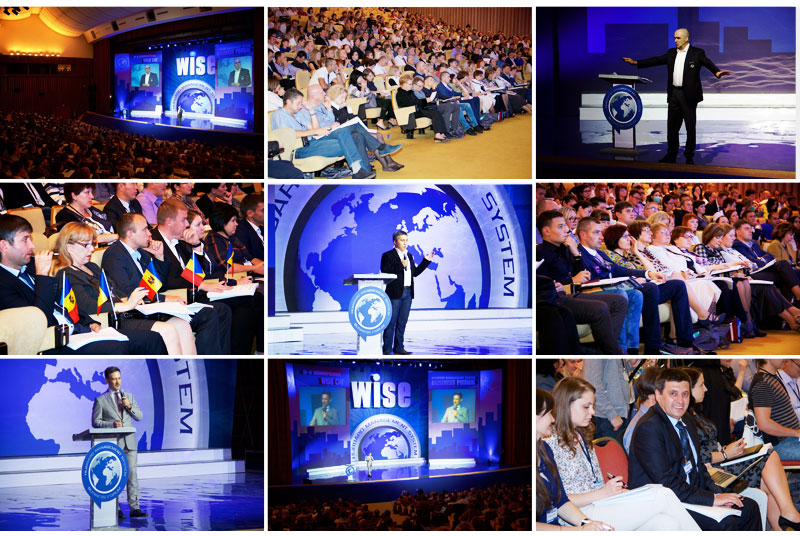 Action-packed agenda was going on, and participants could choose and attend:

Seminar by Aleksandr Visotsky ("Visotsky Consulting") "How to create an executive team that will not betray you".

Seminar by Larisa Berdnikova ("ArtMediConsult", "StroyService") ""Right hand" of a business owner. Owner: how to nurture? Employee: how to become?"

Efficiency drills by Aleksandr Baydjushev "Increasing personal efficiency. How to do more spending same amount of time and forever forget about unfinished tasks?"

Seminar by Vladislav Musatov ("ATManagement Group") "What actually stops you from increasing your income? A "recipe" for a business owner to achieve freedom".

Seminar by Konstantin Novikov ("Novaya Era Tekhnologiy" – New Era of Technologies) "Why plans don't work? Main management mistakes you should avoid".

Workshop by Elena Velikaya ("Centre of business technologies for leader communication and PR") "How to teach your staff to communicate? With clients. With colleagues. With the owner".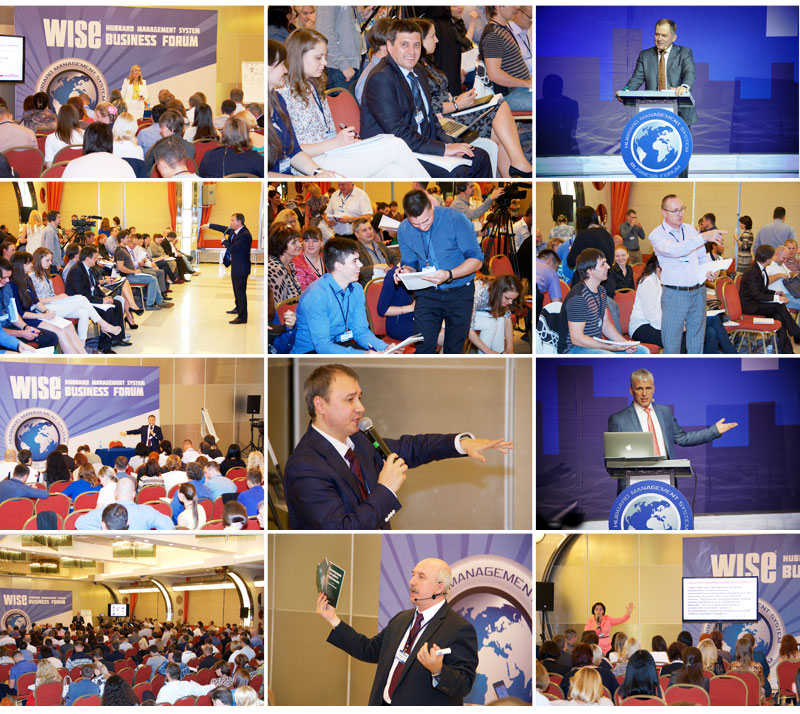 During the whole convention there was an Exhibition where guests could see examples of applying the management technology in other companies, as well as see their products and create useful contacts.

A new issue of WISEtime magazine has been presented – it included interesting articles, description of results of applying the management system and practical recommendations.

During breaks that were so planned to provide enough time for everything, convention participants had time to eat, talk to old friends, meet new people, and purchase necessary materials on management technology.

Those who were interested in a career of a consultant or who wanted to become a member of WISE Association, could get answers to their questions.

Guests had the opportunity to find out more about the Catalogue of WISE members – how to make oneself more known to association members and how to support the project itself.

They could also learn about the activities of The Way To Happiness Foundation.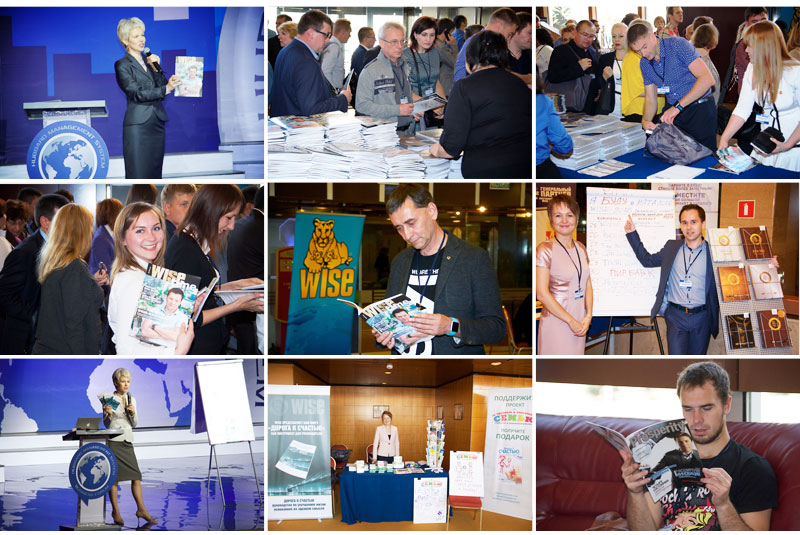 DAY 2 (September, 24th)
At 10 in the morning the President WISE CIS Eugenia Sukhareva has opened the second day of convention.

And then immediately a few interesting seminars have started:

Seminar by Vladimir Kusakin ("Business Forward") "Your answer to deadly business attacks!"

Seminar by Andrey Sizov ("Prodavay.ru") "Sales executive and salespeople who sell for "eternity". How to constantly take more and more new sales plans and don't fail" and
Workshop by Andrey Kruglov ("BizExpert") "How to increase the speed of services of clients and all other business processes? A set of regular drills for employees".

During the breaks, convention participants continued to communicate, see the exhibition, discuss new trends in economics, talk about possibilities of business expansion and ways of successful actions.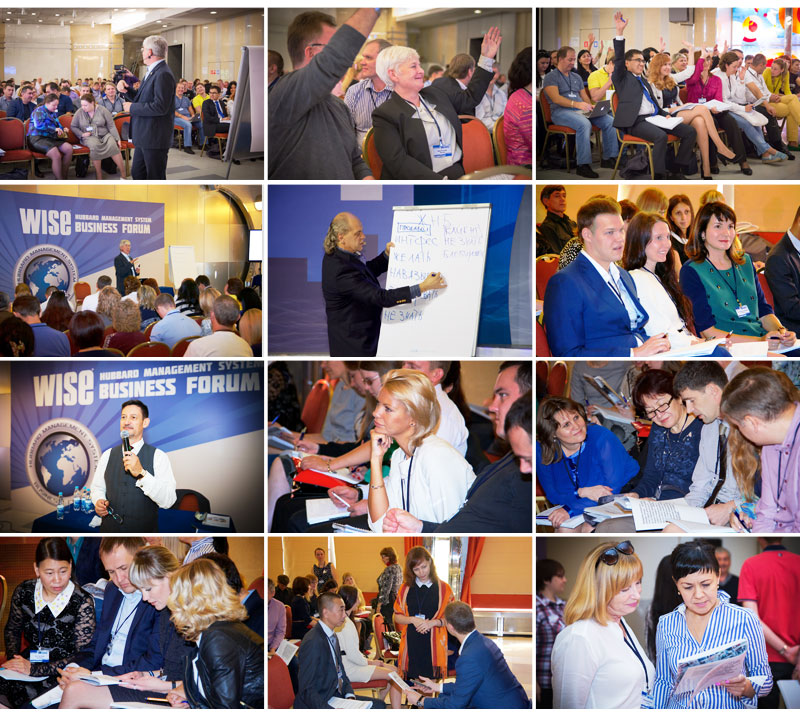 The day continued with these seminars:

By Evgeniy Kotov ("Practicum Group") "Three points of growth in times of crisis: training, motivation, statistics".

By Andrey Sizov (part two)

By Evgeniy Frolov ("Visotsky Consulting Moscow") "Weekly battle plans. How to apply the "Condition formulas" to realities of your business?"

Afterwards, all participants gathered in the great hall and Evgeniy Kotov has delivered an unusual for business forum agenda, unique and interesting seminar "Turn your child into a friend and an independent person, or you will have to handle a series of family crises instead of doing business". His presentation was constantly interrupted by waves of laughter, and according to surveys, participants thought of it as raving success.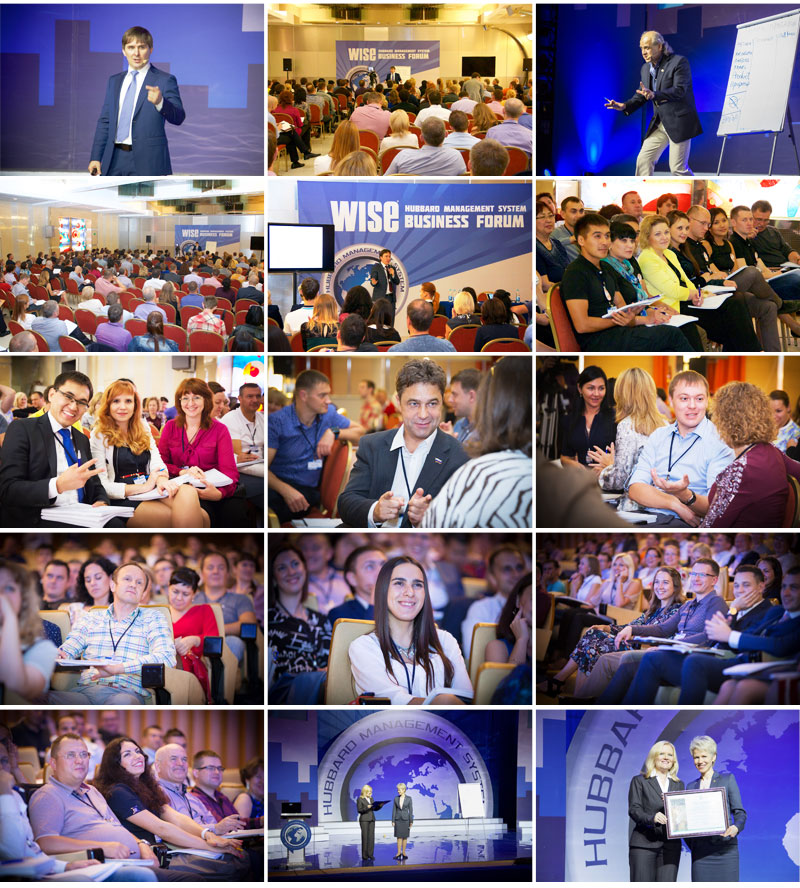 A highlight of this convention was the moment when WISE CIS and Baltic office has received a commendation from a representative of WISE International!

The President WISE CIS Eugenia Sukhareva and the Chairman of Ukraninan WISE Businessmen Club Aleksandr Bondar took up on stage. By tradition, they have been the MCs of the ceremony where convention participants who completed the implementation of "Model of Admin Know-How" programs have received awards in acknowledgement of the quality standard of management.

The awards were presented starting from the first year of implementation, and then for every additional consecutive year of maintaining the standards of management technology in companies. In total, 122 awards "Model of Admin Know-How" were presented!

Special jubilee awards for 10 consecutive years of maintaining the standards "Model of Admin Know-How". Those were presented to Charter Committee of Moscow (Chairman – Irina Belyaeva), Aleksandr Yugov, Sergey and Mikhail Pinygin ("I Tone" company), Vladimir Kusakin ("Business Forward" company), Vadim and Tatyana Malchikov(a) ("Central Training Company"), Vladimir Turov ("Turov and Partners"), Ludmila Peacock ("Alga-S"), Aleksandr Moskalenko ("Namerenie" – Intention), Aleksandr Bajdyushev (WISE consultant).

And here are our "old-timers": Awards for the 11th consecutive year of maintaining the quality standards of management were presented to Vladimir Sidorenko and his company "Performia CIS" and Krotov's family ("Vysotremstroy Vais" company").

Awards for the 12th year – owners of "Biz-expert" company Irina Belyaeva and Andrey Kruglov.

For the 13th year – Konstantin Maslennikov and his company "Centre-Climat".

And for the record 14th year – Smolyakov's family, "Holding Ponimanie" (Holding company "Understanding").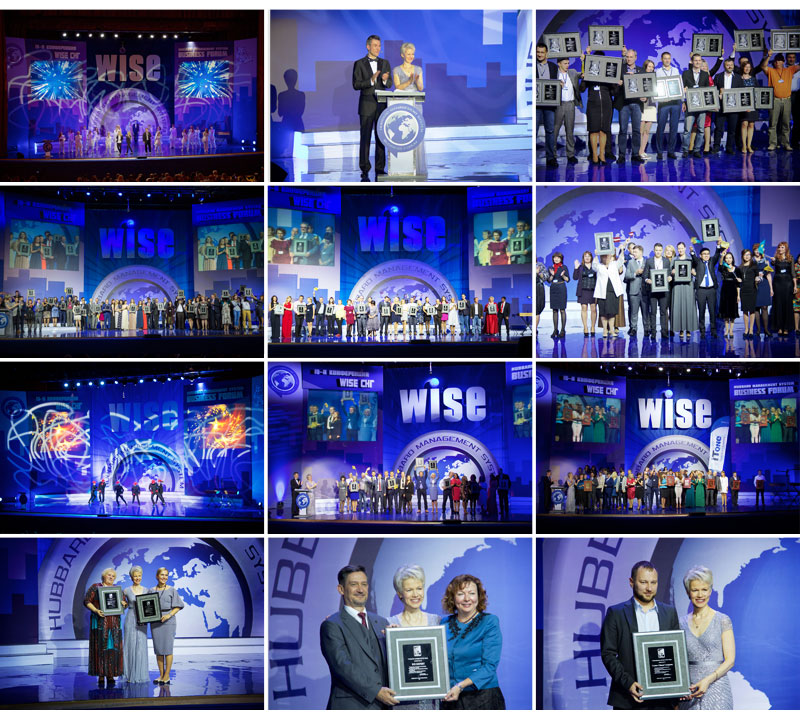 Afterwards, commendations were presented to everyone who helps the WISE Association in different projects during the year and in preparation to the 19th Annual WISE Convention 2015.

And finally, the time has come to draw the results of dissemination games in WISE CIS and Baltic. Commendations and commemorative gifts for the highest amount of consulting services delivered during the year (1st, 2nd and 3rd places) were presented to the leaders of consulting business in CIS – companies "Performia CIS", "ATManagement Group" and "Visotsky Consulting".

Special commendations and valuable gifts were presented to consulting companies that have taken winning places in main nominations of WISE CIS games: these companies are traditionally winning prizes in WISE games – "Performia CIS" (1st place in book game), "ATManagement Group" (1st place in the game of created WISE members), "Business Forward" (1st place in the completed workshops game), Business Expansion Club in Irkutsk (1st place in the game "Amount of people present on club meetings"). Winning places were as well taken by companies "Visotsky Consulting" and "Namerenie" (Intention) and Business Expansion Clubs "Priviligia" (Privilege) in Moscow and "Yantarnye Vityazi" (Amber Knights).

And prize winners in the game "Completion of Model of Admin Know-How programmes in client companies", in a tough struggle for victory, were companies "Visotsky Consulting Moscow", "Visotsky Consulting Kiev" and "Business Forward".

Managing company "Visotsky Consulting" has received an honorary award and a special gift for maintaining the spirit of play and completing the game with a record, even for themselves, total result (in all offices) – 145 completed programs!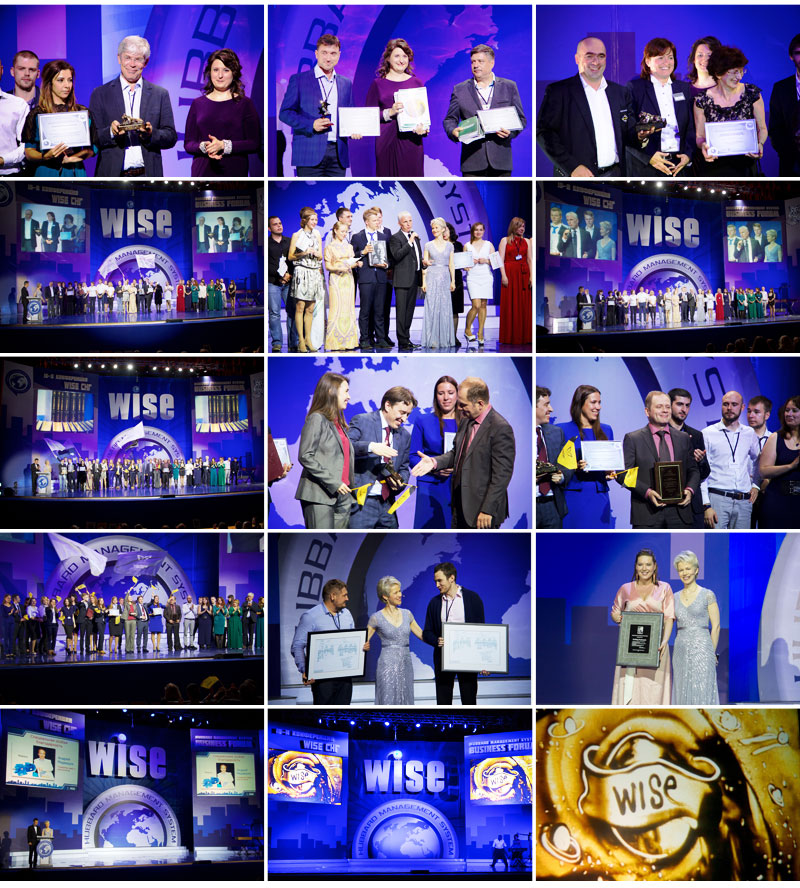 During the ceremony there were concert performances and a light show. And after the ceremony, many participants continued to take photos with awards and talk to each other during the celebratory buffet.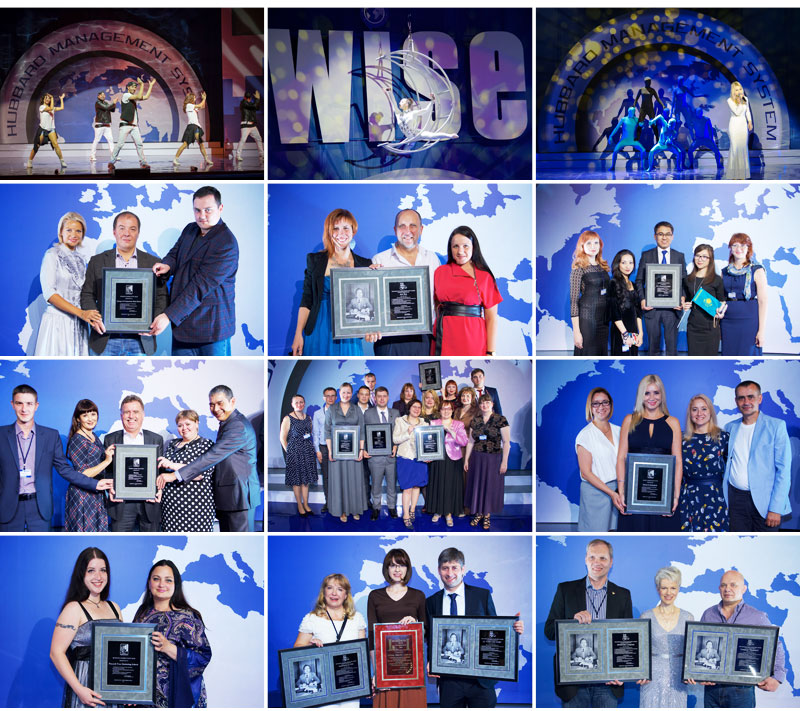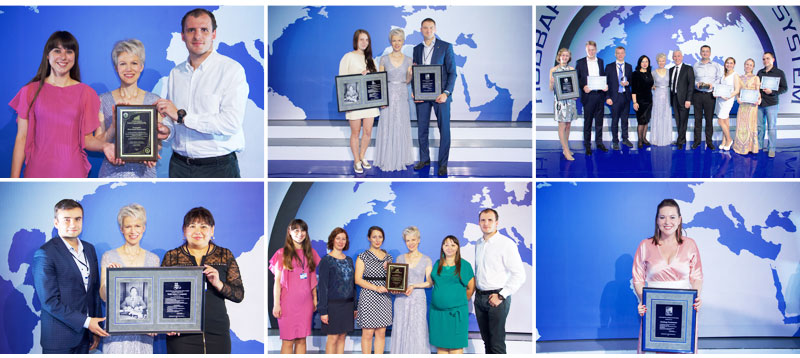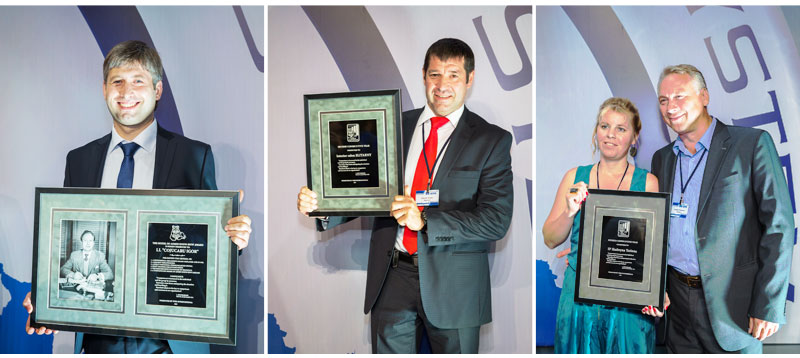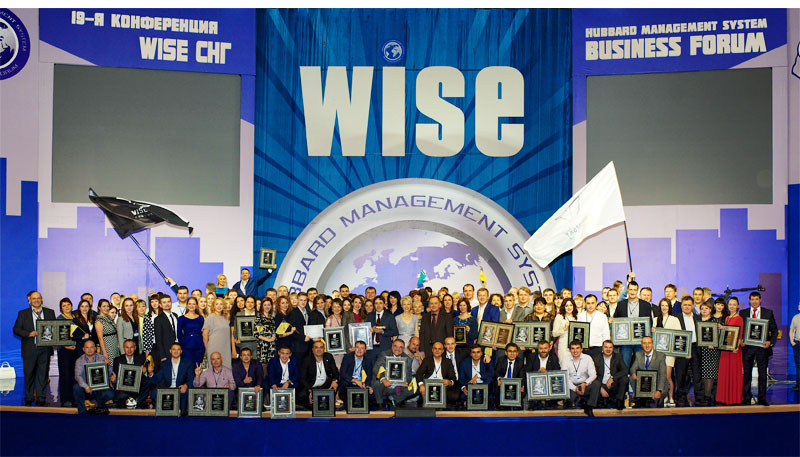 DAY 3 (September, 25th)
At 10 in the morning the third, and last, day of the convention has started.

Following events were held on the convention:

Seminar by Eugenia Terjukova ("Yurvest") "How to prevent problems that are usually handled by lawyers using PR?"

Workshop of Ludmila Bogush-Dand ("BogushTime") "TIME IS MONEY. Check if your personal and company plans are realistic. Creating priorities and task flows".

And a practical, educational, but very funny seminar by Marten Runow ("Performa International") "The MAGIC of improving conditions in business and in life".

President WISE CIS Eugenia Sukhareva has closed the 19th WISE Convention by wishing everyone to "Flourish and prosper!"

No one wanted to part, and participants spent a lot of time continuing to talk even after the official end of the convention.

And we only part till the next WISE CIS and Baltic event!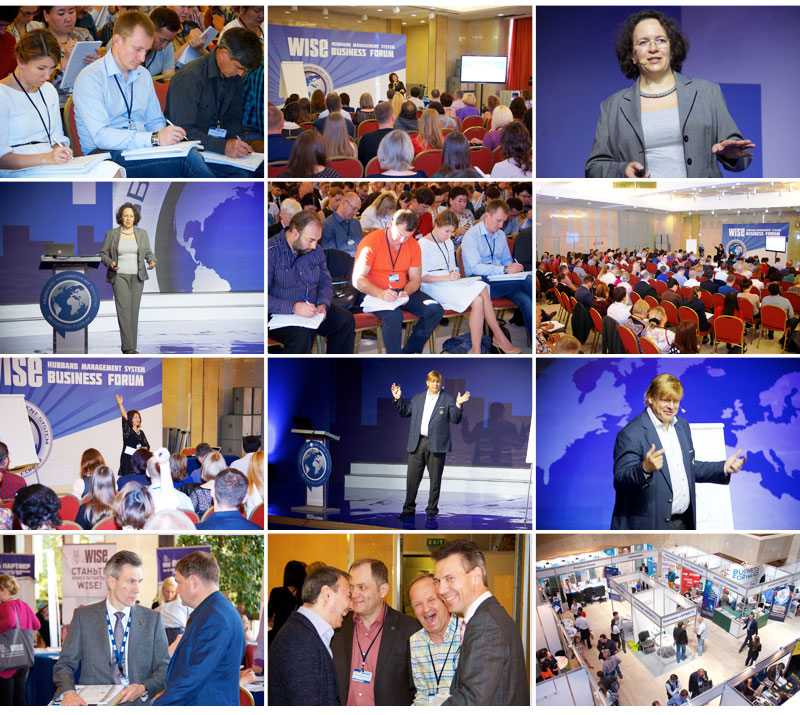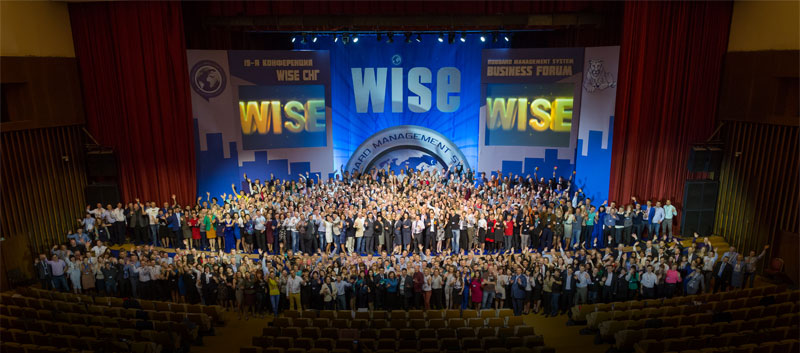 Here is the feedback from some convention attendees:
WISE Convention was the best, as usual. And now in our company, we don't ask anymore "Should we go to WISE Convention or not?" Definitely, YES! We decide on another question – how many employees will the company send this time.
Everything on this Convention was done on a high level. I got new data, wrote down a lot of ideas, bought a lot of books, and the most important – I got a new portion of positive energy from communication with the most wonderful people of planet Earth.
O.I. Popenova Business owner "Mechta" (Dream) Kirov
 
Thank you very much to the organizers for the opportunity to be in a group of like-minded people, meet, communicate, generate new ideas, get new data.
Thank you for helping the entrepreneurs in getting the most valuable thing there is – knowledge, and for making this world a better place!
Svetlana Telbukh Owner "ART-YOU" Kharkov
 
Very powerful convention. Amazing selection of material. There was a lot of useful data not only for executives, but also for employees. Speakers' presentation, as usual, were helping us to come up with new ideas that would, in turn, help us to move forward and not look back.
The ambience here is simply amazing: everyone is smiling to you; you meet your old good friends. Everyone is happy to share their successes.
Thank you very much for organizing this convention!
Irina Nikolaevna Korabelnikova CEO "Mechta" (Dream) Kirov

Your organization makes the most able people in our society even more able, and thus it's helping to improve environment not only in the business world, but in families of every employee who works in companies applying Hubbard Management System.
Andrey Dyakur Owner "Eximivs SRL" Kishinev, Moldavia

Spectacular. Well built. Useful. Interesting. Promising. Far-reaching.
A.V. Malyshev Founder "Integratsia" (Integration)

This is already the third time, more precisely the third year, when I am going back to my company with a list of ideas! Lots of new and useful data. This is simply unbelievable – I don't know what causes it the most (data or the environment), but ideas are simply "raining on me", I just need to sit and write fast enough. Thank you to the organizers for allowing us to feel ourselves stronger and for showing us which direction to choose.
Tatyana Tkachenko ED LLC "Compania TSO" (TSO Company) Kharkov

Thank you very much to the WISE CIS office for organizing this convention, creating wonderful ambience full of friendliness and enthusiasm! Amazing speakers! The information we received is very, very useful, and the information itself is very unique! You start to understand that there are still a lot of things you don't know yet, and you want to study constantly. I very much regret that I didn't find the works of L. Ron Hubbard 15 years ago.
But it seems that to Knowledge, same as to Love, all ages yield surrender. We will study and implement the Hubbard Management System.
Again, thank you very much to all staff of WISE CIS office, all speakers. I wish success to all convention participants in achieving their goals. I'll see you at the next convention. Respectfully.
Aleksandr Iordan Owner PLC "Alitet" Saint-Petersburg

Thank you!!!
This is the BEST convention!!!
Having 2-3 flows of seminar delivery is amazing, you can choose those subjects that are most important for you right now, and also send an employee for training at the same time. (Although, I wanted to "clone" myself on a regular basis in order to be at different flows).
For me personally, the benefit from the WISE Convention is huge. So huge, that I make it my priority to attend WISE conventions twice a year.
Thank you again!
 
O.E. Vasiljeva Owner LLC "Infocentr" (Info Centre) Saint-Petersburg

A completely new approach to delivering of successfulness and efficiency. I feel, that this is VERY different from previous times!!!
A possibility to choose a seminar for yourself is absolutely great!!!
Since last convention, my income has grown 2x, and I am sure that after this one, my company's and my own income will grow 10x!!! (5x for sure)
Sergey Valishev Founder "Gorodskoe Taksi" (City Taxi) Krasnodar

I am very happy to attend such conventions, because here we have a nice, family atmosphere and relationships between participants and lecturers.
Here people are communicating — people, like me. We have common reality that we don't have at work with employees. It was a successful action for me to be at this convention.
G.I. Khmara Founder "Absolut-Mebel" (Absolute Furniture) Sevastopol

I really loved presentations of such lecturers as V. Sidorenko, A. Sizov, E. Kotov, E. Frolov, L. Bogush, M. Runow. I really loved the opening, awards ceremony, food.
The most important thing – why I came here – is to meet other entrepreneurs, like me, share experiences, and get more energy. Get new ideas.
Everything was really great, thank you!
E.V. Rusanov Owner "Forstroy" Nizhniy Novgorod

It is very important to allocate time for getting the knowledge, talk to like-minded people and get out of routine in general. Rise above it, above problems, and see from the outside what is going on, what is being done, what has been achieved and where you need to put more effort in – do it at least once a year. This is a really great event, it really helps you to see, learn and apply important and vital data and tools. This is exactly what helps me to flourish and prosper!!! Thank you, WISE, for your support!!!
Maksat Bekov ED LLP "Khimia I technologiya" (Chemistry and Technology) Almaty, Kazakhstan

It was my first time on this convention, and I am impressed with the scope of the event.
I liked to communicate with successful people, share experiences and have an opportunity to apply it.
I very much hope that I will be coming to this event in the future.
Marina Gennadjevna Botekhina Product Executive LLC "Mechta" (Dream) Kirov

When I came to the convention, I thought that I will hear same old standards that I can't hear about anymore and that are not working any longer.
However, the information was actually really lively and interesting.
This is a great place to get knowledge and share experience, expand geography of professionalism.
Elena Nikolaevna Korzhova Personnel Manager LLC "Laisada" Vladivostok

The convention was very well organized, and actually, it is already a tradition.
Thank you very much to the WISE office for your work.
You have created a business holiday for all of us.
I learned a lot of new things, got ideas for expanding my business, organizing new business lines.
I got a lot of positive experience, met a lot of new people.
Thank you for that!
Galina Anatoljevna Ershova
Financial Director PLC "Polyustrovskiy Rynok" (Polyustrov Market) Saint-Petersburg

Amazing event, great organization, interesting seminars and awesome atmosphere – these are the main things I remember. I didn't like that the seminars were divided and held in 3 halls, because all of them were very interesting and it was hard to choose the best one – I wanted to know it ALL!!!
Thank you very much to the WISE office for such great events that are not only giving us more energy, but also give knowledge, desire to achieve success and great mood.
Marek Pshendi Director UAB "Solaro Langai" Vilnius

Only positive impression from attending the convention.
New friends, acquaintances, clients, partners.
I got new data, even though I am using the technology for many years.
Food was very delicious.
Great positive atmosphere.
Amazing presentations from speakers.
Y.V. Dojna Owner LLC "Yarpatent" Krasnoyarsk

I got clear answers to my main question: why something is not going right in my business and what do about it right now. This is my 10th convention, and here I also found new friends, got positive energy and valuable data to expand my business.
Sergey Vladimirotitch Gomon Founder "Viktoria Gomon" Kishinev, Moldavia

This was my second time on the convention. First time was 4 years ago. Actually, during this time, I was really lacking energy, new ideas, "recharging batteries" I felt that I was not moving forward and getting tired. I didn't know what goal to pursue, how to do it, how to motivate my team. Thanks to the convention, I got everything I wanted. Thanks to the amazing speakers and data they have given, now I have a plan, which I have already written down, about what I need to do when I get home. What do to as a first priority, how to implement things that aren't implemented yet. Thank you very much to the organizers, speakers and all convention participants.
My goal is: next year to receive WISE award for the first year of implementation of admin technology in our company.
Natalya Valerjevna Lipina Deputy Director LLC "Rabota Plus" (Work Plus) Izhevsk