The 18th Annual Convention of WISE* CIS was held in Moscow from 24th till 26th of September in the concert hall of the Cosmos Hotel (Moscow, subway station VDNH). This was an International business forum on Hubbard Management System.

Main topic of the Convention was the "Prosperity System for a Business".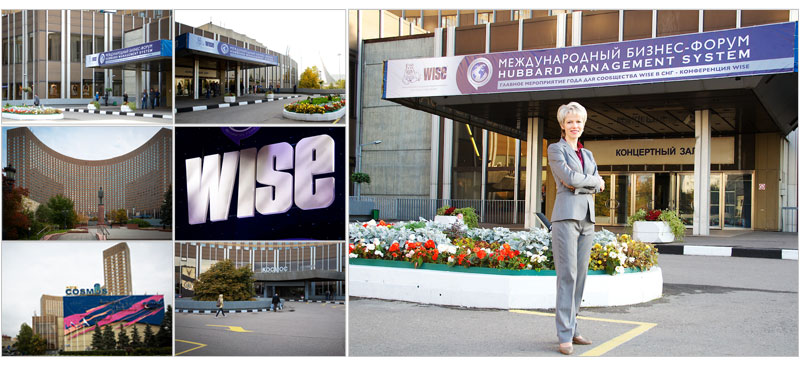 Over 820 business owners, their staff and guests from cities of Russia, Baltic countries, CIS countries, European Union and even Ireland, USA and Australia took part in the forum. It was the largest event of WISE community on the planet in the history of WISE Association. Participants have come to the Convention from 15 different countries and 90 cities and towns — this is an absolute international record in the world of WISE!

Participants were united by the aspiration to find new effective solutions for their businesses, for staff management, for business expansion. They took great pleasure in communicating with their colleagues from different regions and countries of the world, in finding new contacts and meeting their friends. Many participants, who were taking part in such events earlier, invited their staff, friends, partners and family members to this celebration to introduce them to the WISE community and to the effective ways of management, which were explained with examples during the seminars by the speakers-consultants and by business owners.

Three days of Convention just flew by. Participants shared their news and successful actions. They spoke about their approaches to management in different situations. This was done in an atmosphere of understanding, for this was the place of gathering only for those, who want to improve their business, improve business community, find new opportunities for communication and cooperation; for those, who shares the goal of the WISE Association — to create an ethical and sane society, where ethical, sane and productive people could flourish and prosper.

(* WISE — international association of entrepreneurs, who are applying the Hubbard Management System in their businesses)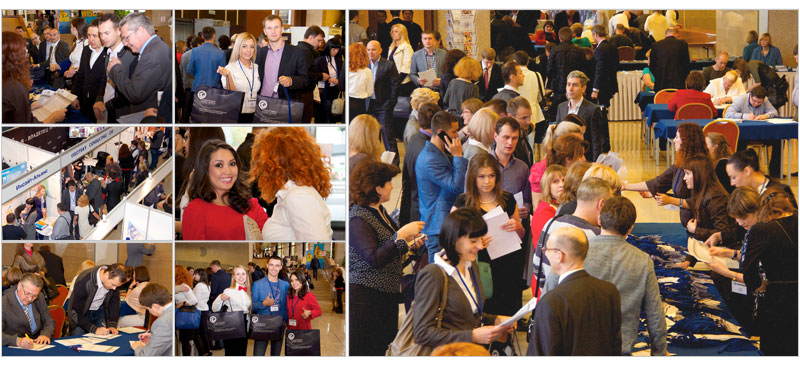 During these three days participants had the opportunity to attend seminars held by the international speakers from different countries — WISE consultants. Additionally to that, during the seminars, business owners were sharing stories and examples on the results of implementing administration technology. Different aspects of increasing company effectiveness were taken up. Between the seminars, participants had the opportunity to share their experiences in applying Management System. Some people met new contacts and potential partners, and some were enjoying communication with old friends.

In the end of the Day Two, a grand Awards Ceremony was held for the companies-members of WISE to acknowledge successful achievement of standards "Model of Administrative Know-How". 124 companies and entrepreneurs took the stage – all of the have achieved this standard in quality of administration.

And now, here is a more detailed overview of what was happening at the Convention.
 
Photo Report of the Event:
DAY ONE (26th of September)
10 a.m. — Convention guests were gradually arriving to the concert hall "Cosmos", were signing in for participation in the event, receiving materials and meeting each other. Here as well were the reunions of old friends and good acquaintances. Guests had the opportunity to share their news, talk to WISE consultants and other business owners.

They also could attend the Exhibition — meet and talk to consultants and business owners.

At 12 p.m., after the grand march with flags of the countries represented by the guests who registered to participate in the Convention, President WISE CIS Eugenia Sukhareva has officially opened the 18th Annual Convention of WISE CIS — Business Forum on Hubbard Managament System.




Afterwards the following events took place at the Convention (Day One):

Speech-overview by Ludmila Peacock (Babina) "What can inhibit your activities from the "outside" and suddenly? What you can and need to know, to lower for yourself a factor of "unpredictability"?" (How to execute "Marketing audit" for any country or territory — where to find facts and figures and how to make your own prognoses and predictions. What you should notice. How to make comclusions? "Where" you should look, and where not. Or what is necessary to know about the external factors, which can influence your life and your business?)

And seminar by Konstantin Novikov "A scale (of an owner, executive, staff member) in regards to the business, career, life". (Five main reasons why businesses, lives and careers collapse (or are unsuccessful), or why one experiences dissatisfaction with the result? And one solution which helps to overcome this. Data, without which you cannot be successful in life, business or work.)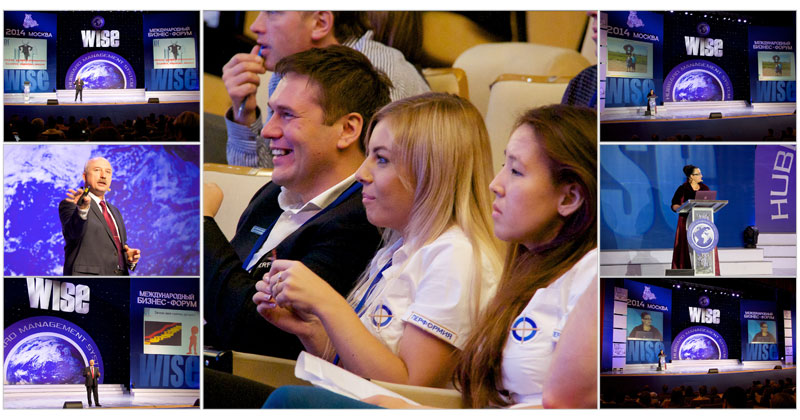 Speech-overview by the President of WISE CIS Eugenia Sukhareva "What is WISE Association, its goals, intentions, opportunities for Association members, prospects for the future". (Additionally, data were given about the results of application of technology in different companies, different business types, as well as information about big companies, which know of the Management System and use management tools.)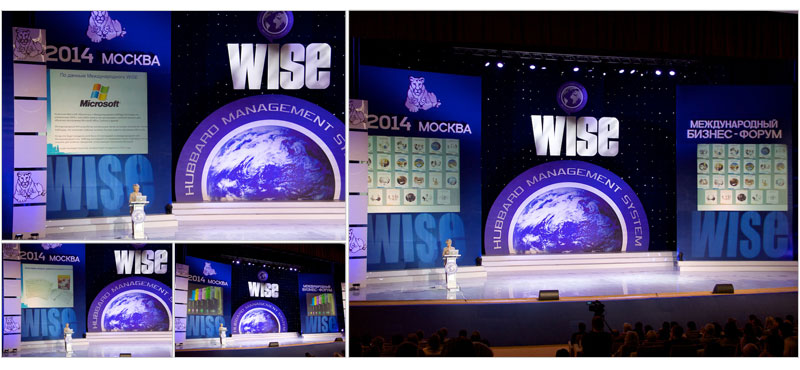 A new issue of WISEtime was presented. It is full of interesting articles, description of the results from applying the Management System, as well as practical reccomendations.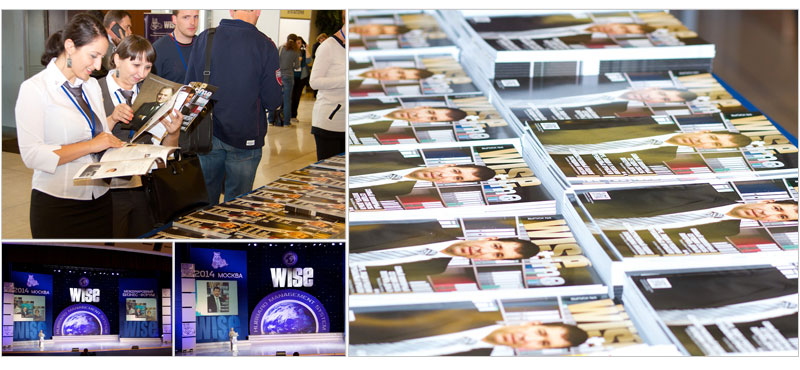 Seminar by Aleksandr Vysotskiy "What is Hubbard Management System and how to implement it without breaking your successful business procedures, without revolution and counteraction from personnel?" (Based on the experience in implementation of the System in over 250 companies, speaker has introduced a sequence of actions, key points and common mistakes. He spoke about real cases. Also some business owners took the stage, who successfully implemented the System. They spoke about their "on-hands" experiences in implementation: Taras Proniv (owner of pharmacies and opticians chain "Biomed"), Rinel Sagdeev (owner of production company "Garant-Stroy"), Eugeniy Frolov (owner of IT company "Insight-Alliance"), Eugeniy Ermakov (owner of production companies chain "Pokroff").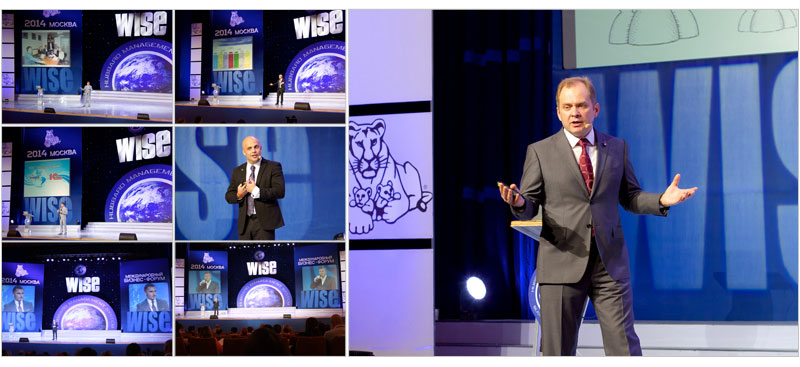 Seminar by Vladimir Sidorenko "Effective solutions for hiring". (Hall "Vecherniy Cosmos" SPECIALIZIED TOPIC of DAY ONE [for specialists]). Speaker talked about how and where to find decent staff members. How to create a flow of candidates to choose from. And how to attract those, who you need for y certain position.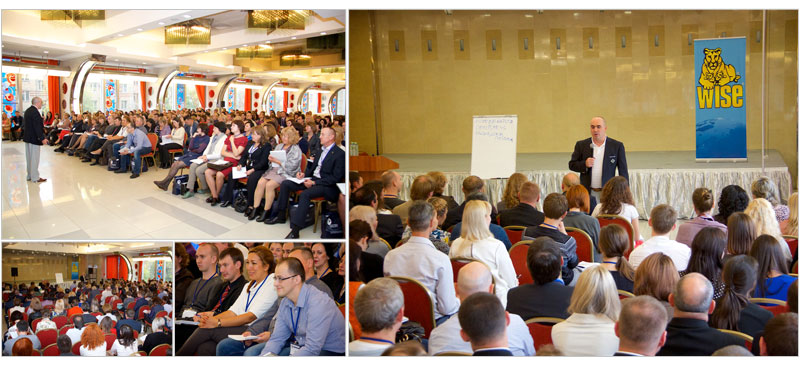 During the breaks, which were planned in a way to give the participants enough time for everything, — participants could eat something, talk to old friends, meet new people, obtain necessary materials on administration technology, attend the Exhibition, share their news and even give interviews!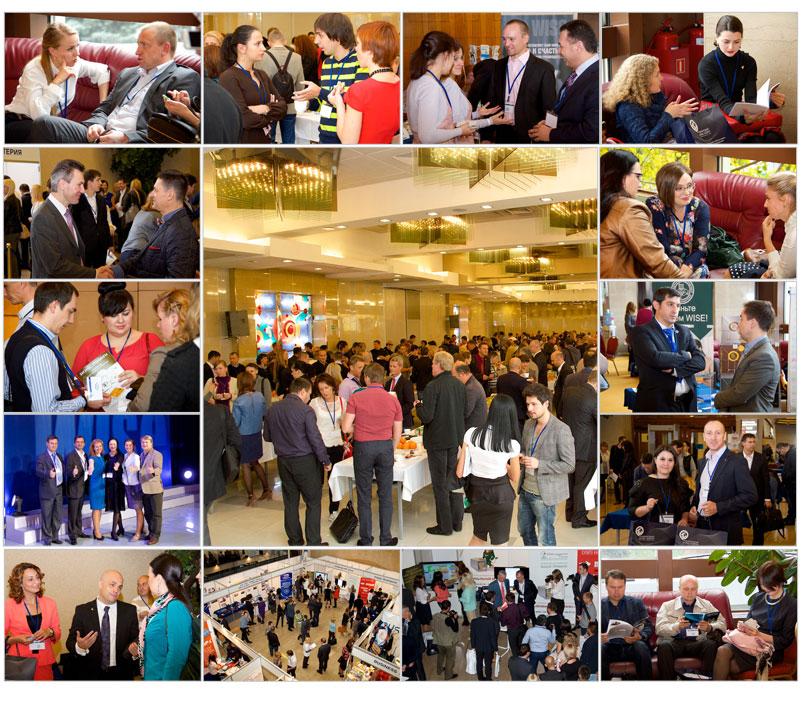 Those, who got interested in a career of a consultant or how to become a member of WISE Association, could get all their questions answered.



Participants had an opportunity to find out more about the WISE Members Catalogue — how to make yourself more known amongst Association members or how to support the project itself.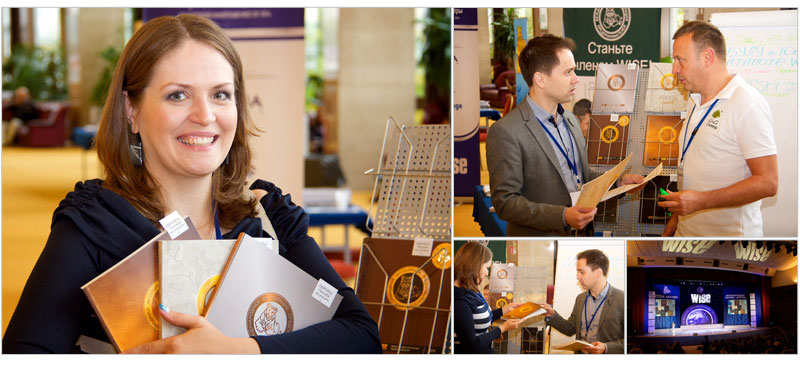 Seminar by Vladimir Sidorenko "How a leader thinks? Mechanics of decision making". (He spoke of what is the most effective way to ensure security of anything, is it possible to avoid mistakes in decision making, does leader need to think of what opinion to have about himself.)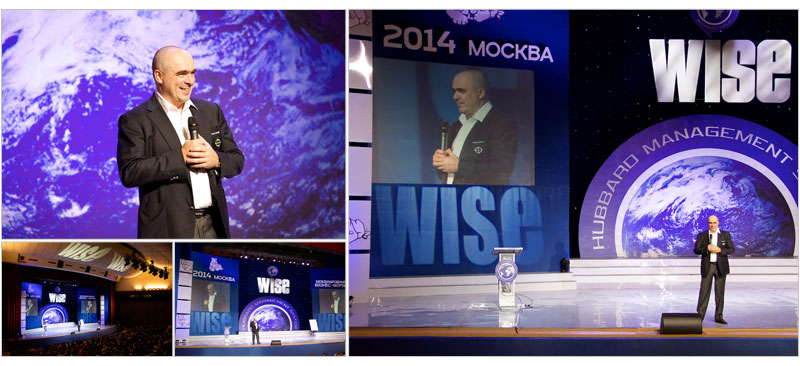 In the end of Day One participants of the Convention were presented with a special book — an album with L. Ron Hubbard biography "The Profile". And those, who were participating in a WISE Convention for the first time, have received this book as a present from the WISE CIS Office.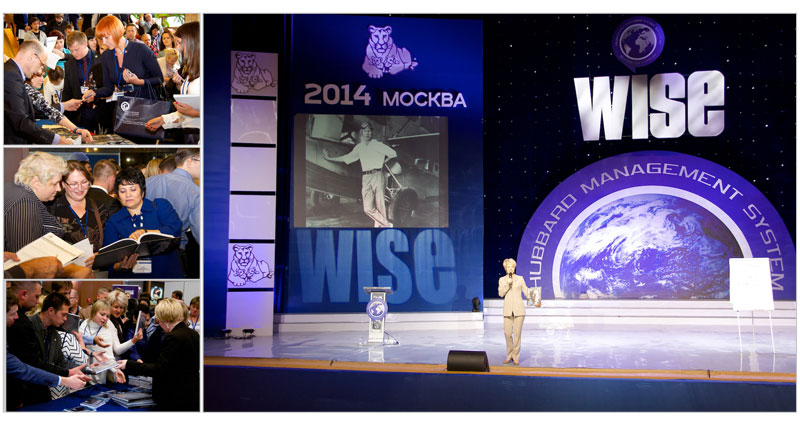 DAY TWO (25th of September)
At 10 a.m. President of WISE CIS Eugenia Sukhareva has opened the second day of the Convention.

The following events took place at the Convention (Day Two):

Seminar by Vladislav Musatov and Valeriy Khodortsov "How to take control of your own income?" (They spoke about how technology of financial planning can help you to avoid a lot of unnecessary mistakes in implementing of management technology tools. How financial planning influences the effectiveness of an organization and how it is connected to other management tools. They especially noted the key missing datum for deep understanding of well-known sequence "Ethics-Technology-Admin".) Additionally, there were speeches of company owners who has successfully implemented these principles of financial planning. They told the audience of their results: Sergey Knysh (owner of company "Gost" — courier services and logistics) and Askhat Taukov (owner of company "Natural Product" — production, conversion and sales of meat products).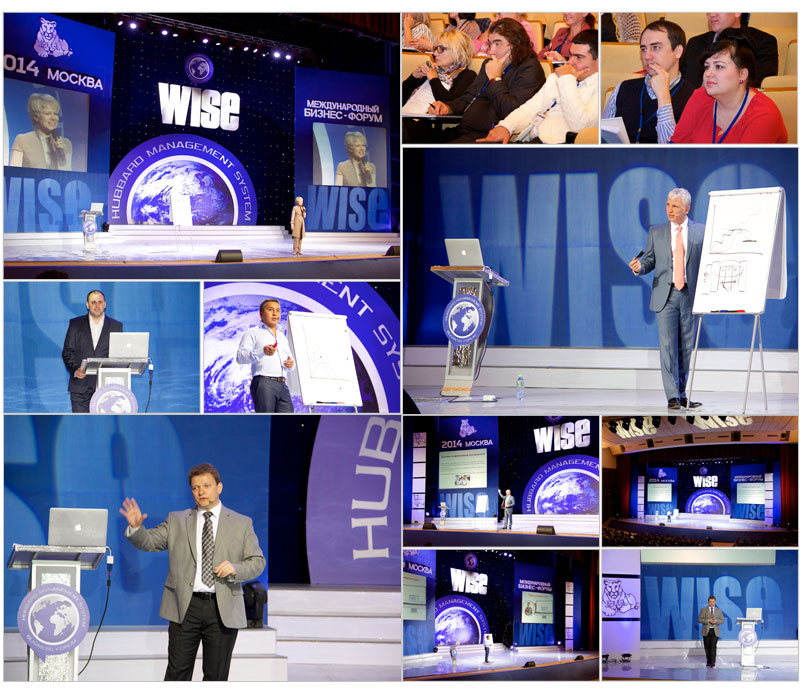 Seminar of Ilya Kusakin "The generation of the Internet" or how to create a flow of clients. (Hall "Vecherniy Cosmos" SPECIALIZIED TOPIC of DAY TWO [for specialists]). Using expamples, he spoke about the trend of last years — what you should put your attention on while promoting on the Internet.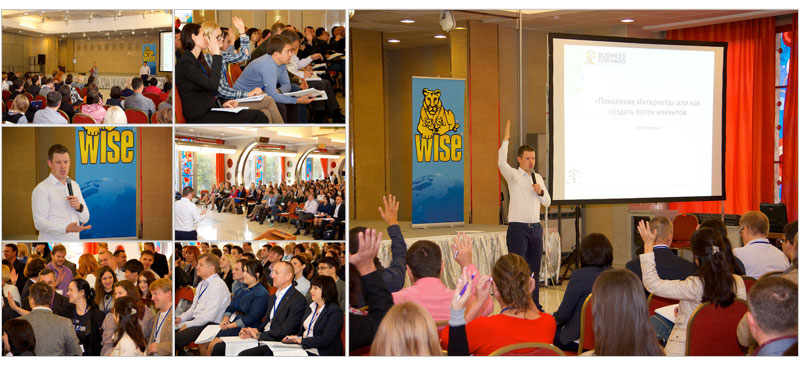 During the breaks Convention participants could obtain different materials and books. They also could attend the Exhibition, find out about new trends, different opportunities for business expansion and about successful actions.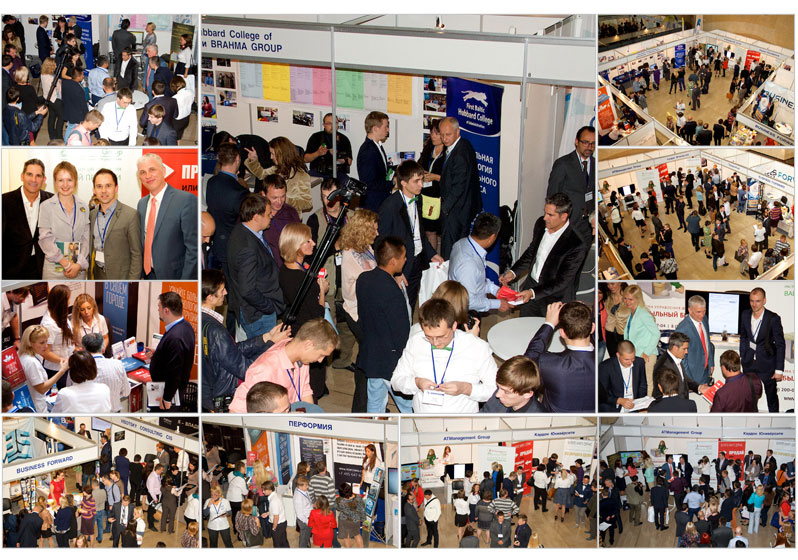 SPECIAL GUEST OF WISE CIS CONVENTION 2014
Grant Cardone (USA) with his seminar "How to achieve your goals"
Author of four books which made in onto New York Times bestseller list (including such books as If You're Not First, You're Last» and «Sell or be Sold», super successful businessman and TV star. He is also internationally acclaimed expert in business and sales. His companies deliver consultations to businesses from the Fortune 500 list on how to increase the income from sales. His clients include such internationally known companies as Google, Morgan Stanley, Ford, Chrysler, WebFlings, WellsFargo and others. M-r Cardone regularly appears on such TV channels as Fox Business, CNBC, CNN, MSNBC and Fox News, writes articles for publications Business Insider, Wells Fargo, Entrepreneur Magazine and American Express Open on such subjects as sales, marketing, brand creation, social networks, finances and enterprise. Anchor-man of a few shows. For example, his show on National Geographic channel is called "A kind which makes things go right". In social networks he has own pages where he gives advices and recommendations and has hundreds of thousands of followers. His YouTube channel has over 7 millions views.
Principle for life (which he promotes to his clients): "Success is your duty, your work and your responsibility".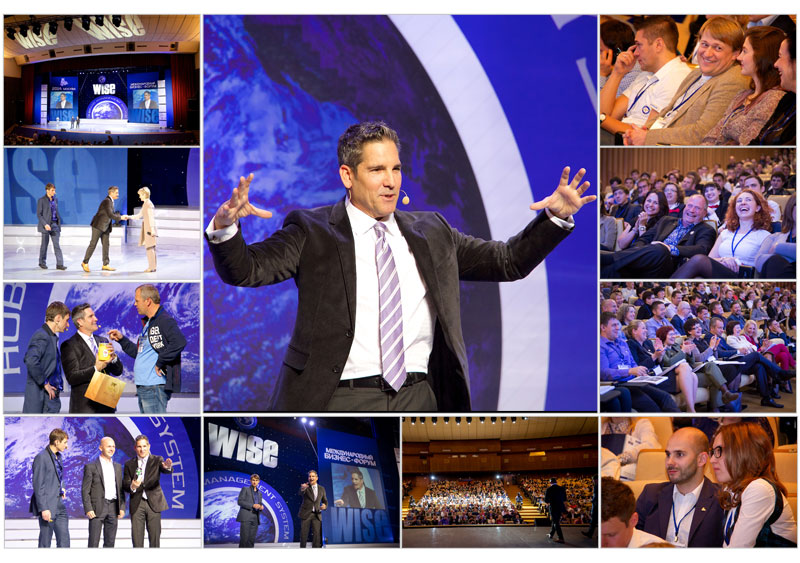 And finally, with a performance of aerial gymnasts and dance group, the Awards Ceremony 2014 has started. President of WISE CIS Eugenia Sukhareva and chair of Ukrainian WISE Businessmen Club Aleksandr Bondar. They were the MC's of the ceremony, during which Convention participants, who has completed the implementation of programmes "Model of Administrative Know-How", were presented with awards acknowledging the standard of management quality.

Awards were presented for the first year of implementation and then for every consecutive year of constant upholding of standards of administration technology in companies. All in all, we presented 124 awards "Model of Administrative Know-How"!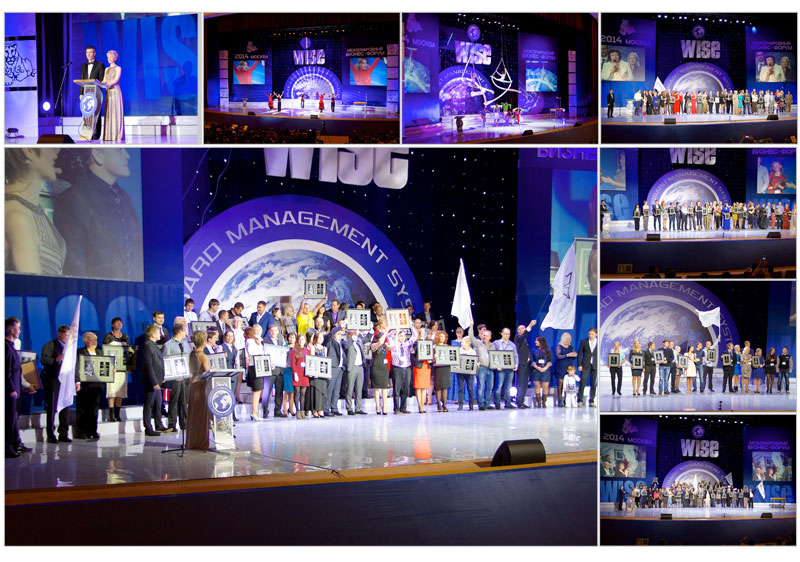 We also presented special jubilee awards for 10 years of constant upholding of standards "Model of Administrative Know-How". This awards were given to Ayman Zharmukhamed ("Business School Esto"), Konstantin and Olga Novikovy ("New Era of Technology"), Vladimir Sidorenko ("Performia CIS").

Awards for 11th year of constant upholding of management quality standards were presented to business owners of "Biz-Expert" company Irina Belyaeva and Andrey Kruglov.

Business owner of "Forema Kitchens" company Omari Kalaev and business owner of "Centre Climate" company Konstantin Maslennikov received awards for 12th year.

And Galina Smolyakova (co-owner of "Ponimanie" holding) received the awards for the 13th year of upholding standards "Model of Administrative Know-How" — record in CIS!!!

We also presented commendations for help to the WISE Office in different projects and organization of events: organization of conventions, holding of meetings, appointments, club meetings, issuance of "WISE CIS Catalogue, holding of regional conventions.

Special commendations, amongst others, were presented to the creators of the project "Issue WISEtime" Ludmila Peacock-Babina and Eugeniya Teryukova, and to main heroes of the last two issues of this magazine — Igor Vikhrov and Boris Knyazev.

Then we presented commendations and commemorative gifts for the highest volume of consulting services delivered in a year (first, second and third places) to the leaders of consulting business in CIS — companies "Performia CIS", "ATManagement Group" and "Vysotskiy Consulting".

Special commendations and valuable gifts were presented to consulting companies for the prize places in main nominations of WISE CIS games: these companies traditionally receiving prizes in WISE CIS games — "ATManagement Group", "Performia CIS", "Business Forward", company "Namerenie" and Business Expansion Group "Yantarnye Vityazi", as well as the first Baltic Hubbard College of Administration.

Traditionally, first place was shared between the "ATManagement Group" (first place in the nomination "Best Book Distributor" and "Signed up members of Association"), "Business Forward Continent" (first place in the game for the highest volume of delivery of seminars based on WISE booklets)

And, of course, an award was presented to the company "Vysotskiy Consulting". It is the 4th year in which this company wins in the nomination "Completions of programmes "Model of Administrative Know-How" by clients" with a record result of 100 completed programmes!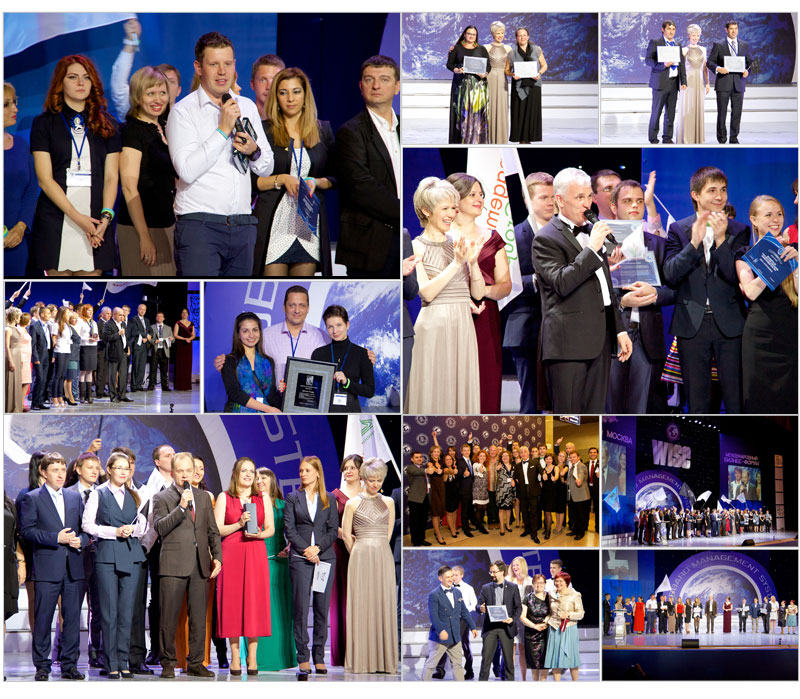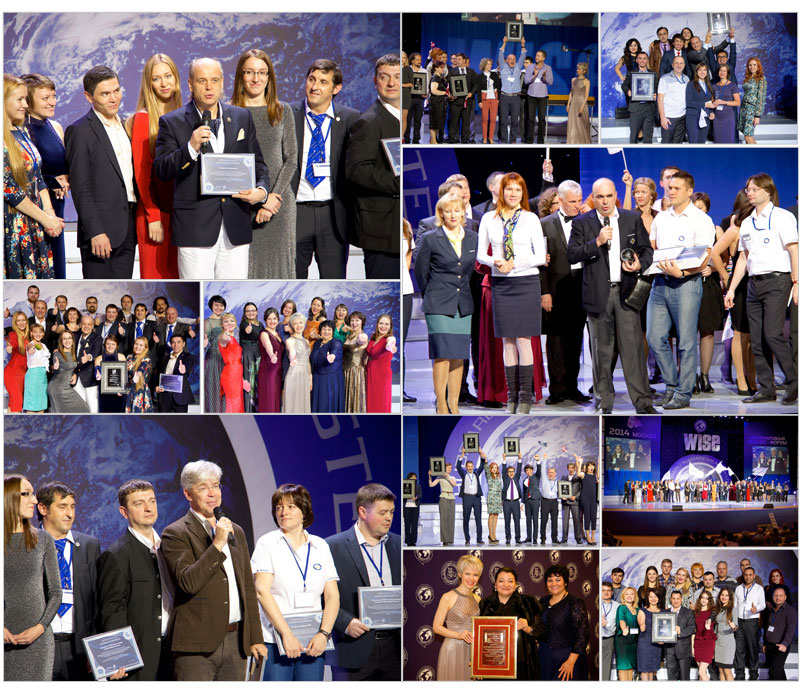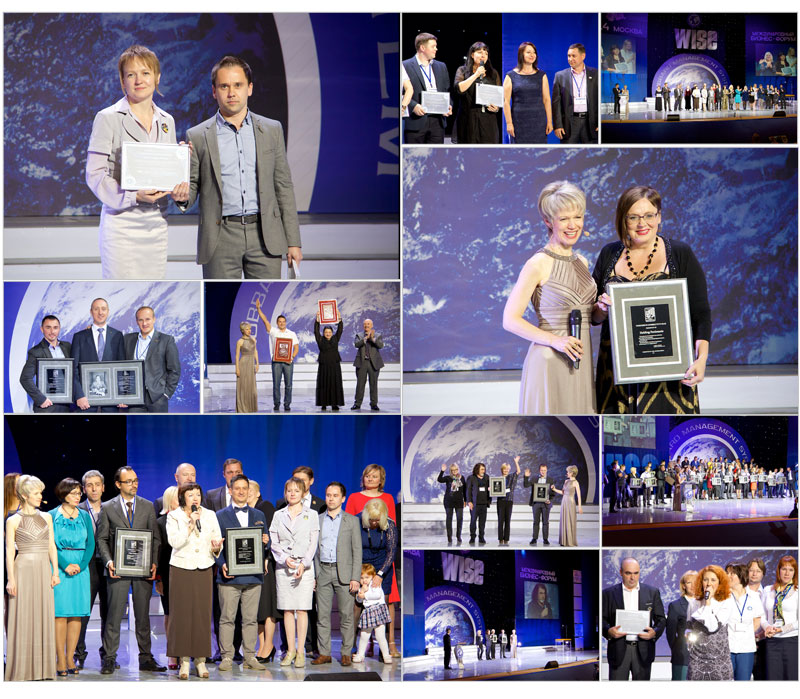 DAY THREE (26th of September)
At 10 a.m. the third, and the final, day of Convention has started.

The following events took place at the Convention (Day Three):

Seminar by Vladimir Kusakin and Ilya Kusakin "How the system "human and inhuman factors" comes about?" (They spoke, in particular, about what is needed from an executive to get a conversion (from implementation), how to develop it and to keep it. How in the process of implementation of tools a team of like-minded people is formed and how it influences the result of company's activities. What usually inhibits the application and implementation of technology and how you can handle protests and things which inhibit the application of technology?) Also some business owners took the stage, who successfully implemented the System. They spoke about their results: Irina Naumova (orthopaedic practices chain "Ortomed"), Aöeksandr Leonov (owner of trade house "Snegiri"), Sergey Shushin (president of company "Business Forward South", co-owner of marketing company "RusMedia").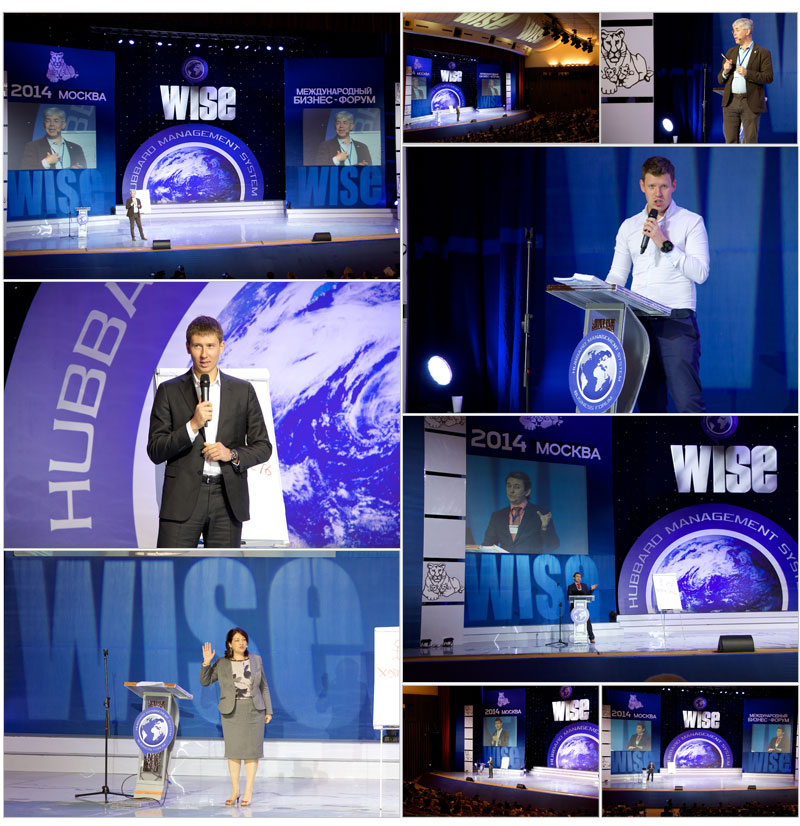 Seminar by Ludmila Bogush-Dand "Effective Time Management". (Hall "Vecherniy Cosmos" SPECIALIZIED TOPIC of DAY THREE [for specialists]). (She spoke about how to build your schedule in such a way to not only pay attention to important things, but to not miss anything which "actually" was also important, but was "forgotten" or missed. To be able to see where and how you lose time, and therefore also opportunities for growth and potential profits. To be able to understand how to correctly use not only your time, but also the time of staff, colleagues, partners and clients.)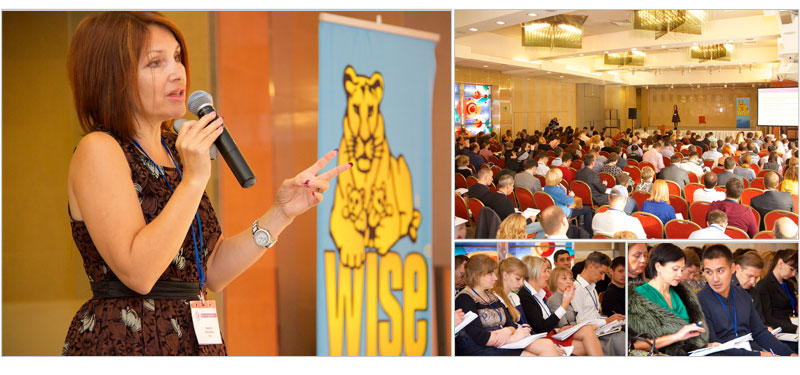 Another traditional present from WISE CIS Office — book "The Way to Happiness" with cover "This book is presented to you by WISE CIS". Participants could take books as presents for their friends and staff. Additionally to that, they could find out, how they could print such a book with their own cover.



Story of Jim Matters "How to be successful, rich and happy" — s story of a simple "war engineer" who has become an owner of a multimillion business. Three key data from the Management System, which helped him achieve success!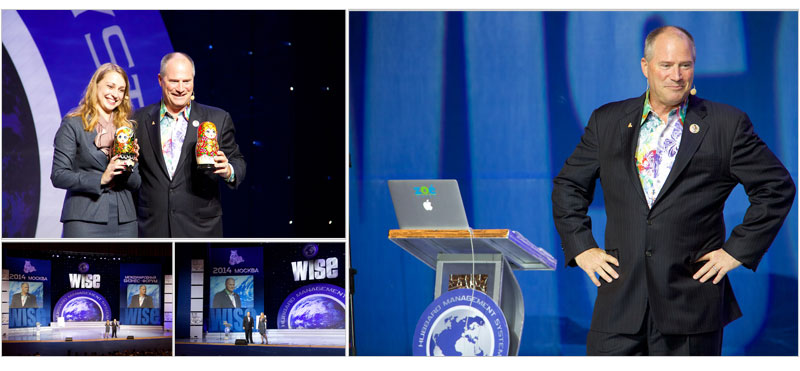 Meeting of the President WISE CIS Eugenia Sukhareva with key consultants and disseminators. . Coordination points regarding the expansion of WISE activities.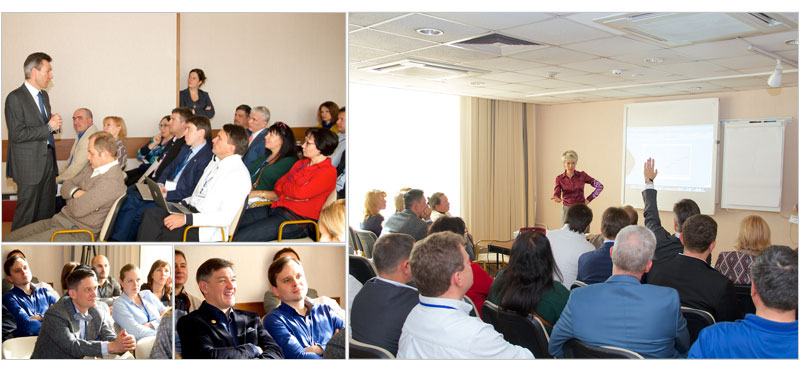 At different times of the Convention participants were presented with special gifts from WISE CIS Office — technology materials — booklets for business workshop "How to organize any activity" and quotes from the Management System about increasing the effectiveness "Principles of Prosperity".

Traditionally, participants were receiving gifts for filling out surveys. Filled out survey allow us to improve organization of WISE Events, and also to deliver necessary data and services to the WISE Association members and to expand our field activity more effectively.


Seminar by Andrey Sizov "Why able people lose their ability to achieve goals?" (He spoke about why people lose their confidence. How the intention to create a team and help staff and the environment can cause a person (an executive, leader, head of a family) to personal collapse and what can be done about it. And what is more important — success in life or success in business? Or how is it possible to live life to the fullest despite the business?)

We announced the winners of the "Business Cards Competition" — Convention participants, who collected the biggest number of business cards, received special awards from the WISE CIS Office.
 
Special final event of the 18th WISE CIS Convention 2014
Seminar by Patrick Valten "PERSONAL ADVICES — HOW TO SURVIVE AND PROSPER". (He spoke about how to achieve success on any market, in any situation and even in hard times, especially if your whole life depends on your ability to "sell the idea".) He gave a few simple rules, which could help any person to find "a stable point" in a complex situation or in moments of confusion — basically, this is the "survival technique" for any situation.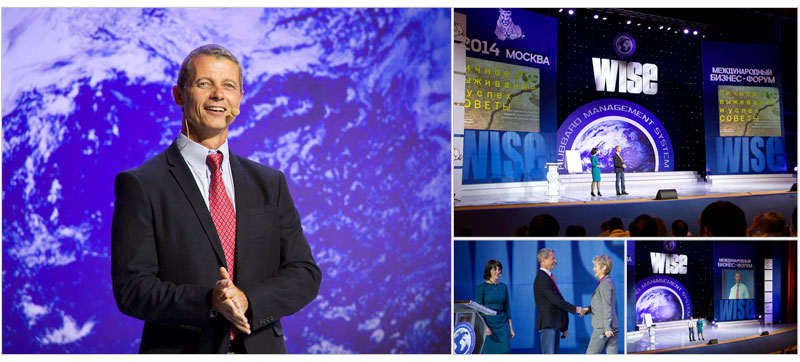 President of WISE CIS Eugenia Sukhareva has closed the 18th WISE Convention wishing everyone to "Flourish and prosper"!

No one wanted to part and participants were communicating for a long time after the official end of the Convention.

And we part only till the next event of WISE CIS!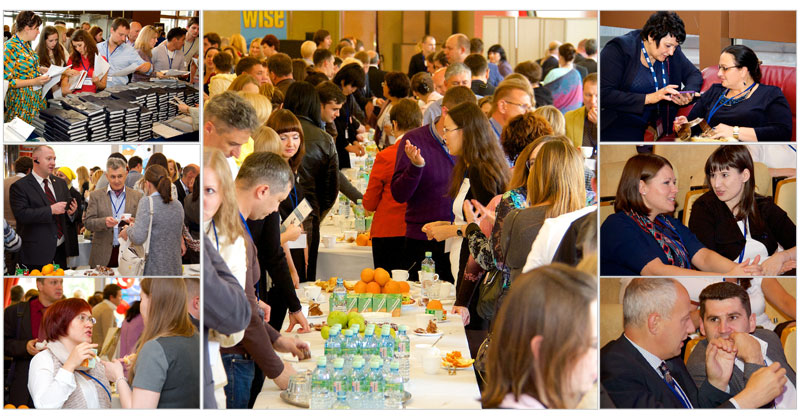 Below is the feedback from some Convention participants:
"I met a lot of friends. I got a lot of new friends. I got the necessary connections and contacts. I saw what and how I can improve in my company. I saw the mistakes and how to fix them. I got a lot of ideas which I can apply."
(A.K., Moscow. Ok to publish: yes.)

"This is the first time I am at such a convention. This was an incredible experience. Every seminar was giving a new turn to my attitude towards life. Now I see life in a new light: it is more interesting, exciting, and brilliant. It is now clear how to reach my goals in life. Thank you very much!"
(N.K., editor, Moscow. )

"I came to a WISE convention for the first time.
This summer my life wasn't going very well. My condition was as well on a low level. I was stuck in routine. And one day I got another mailing about the coming convention. And I realized that now is the time to get out of this condition and something about it. And WISE convention is a good reason.
I decided to go to the convention and life started to go better. And my condition started to go better.
On the day of the trip everything was ready, and I was ready.
On the convention I got tens of times more than what I was expecting.
I am impressed. I got new data. I got new cognitions and realizations.
Thanks to the organizers.
I will definitely come to the next convention."
(A.Z., entrepreneur, Zheleznogorsk, Krasnoyarckiy Kray. )

"Thank you, WISE! For dedication to your purpose: "to unite like-minded people so that we all together could make the world a better place".
I didn't like that different lecturers were giving their seminars simultaneously. I would like to listen to all of them, but didn't have the possibility."
(D.B., director of "Khimiya and Technologiya" company, Almaty. )

"This convention has shown me the society, in which I want to live and where I want to contribute to. In my ideal scene there is already the implementation of the Model of Admin Know-How and achieving the status of a WISE consultant. Thank you very much to all those who participated in the organization of this convention – you are doing a great job!
When I come home I will change my company, myself, my environment, staff and life in general!
Thank you for a lot of different cognitions!"
(V.S., owner of the "Fabrika Reklamy" company, Feodosia. )

"I was unexpectedly impressed by the scope of the event, by the amount of information. I saw successful people who are not burdened by business problems. While talking to such people you start to realize, that business is really a please, communication, if you know how to create it and what attitude you should have towards it.
Now I have a goal, I have a road. Now I am already standing on it, I only need to reach my goal by moving with a very high speed, and then to run even further, to new stars.
It is great, now I have something to do."
(A.S., owner of the "Povolzhye" company, Ulyanovsk. )

"Wonderful 3 days together with the lucky, prosperous and successful beautiful people! This is my first time on the convention and I am happy to be in this family! I feel like I was sleeping and now have woken up – so much new, useful, practical information, exact tools for hiring, good administration, setting goals, time management…br> Now I exactly know what I want, where I am going and with whom I want to go and what I want to do! I congratulate you – now you have one more person!
I wish you luck, health and happiness!"
(A.R., director general of the "On Clmte Moldova" company, Kishinev. )

"This was my first time on a WISE Convention. We came here with our staff – a team of 8 people.
I was impressed by the amount of convention participants – it is great that WISE gathers so many ethical and successful people together. There are great opportunities for communication and establishment of business connections.
Seminars held by the speakers on the convention were very useful."
(O.P., owner of a "Mechta" company, Kirov. )

"To reach success you need to communicate to successful people and be around them. WISE convention is a place where you can get the energy of the successful people. This is valuable and helps the development and the achievement of goals.
Thank you for the opportunity to be together, to communicate and be a part of a successful group.
I wish you to reach your goal and have 1000 participants next year!!!"
(T.S., executive director of the "Executive formula" company, Saint Petersburg. )

"Implementation of management tools is the most important thing in a business, even in a small one.
Right now, 5 years later, when I look back I see that then the business owner has made very right decisions about the implementation of the proper technology despite the protests of staff, no desire to keep statistics and plan own work. By making the data on management technology known, the business owner could create interest about his idea amongst the division heads. We felt the need for study in order to be a part of the common work and the success which was waiting for us in the future.
Participation in the WISE convention is another opportunity to be a part of a group of like-minded people, to communicate with successful people, to applaud the winners and be happy for them, and to feel as a part of everyone's success and to get recharged with energy and data for the whole following year, as well as to become more successful by applying the data which were given to us by famous speakers.
I wish success to the WISE office in organizing future conventions, so that we could have an opportunity to meet and share our success and experience!"
(E.S., finance executive of the "Lombard Saltus" company, Izhevsk. )

"Being here for 3 days in this atmosphere has given me energy for heroic deeds. It is great to start acting at once and putting to life all of the ideas, which I got during these 3 days.
I am very happy with the results I have achieved (in my company) during the 5 years, when I was implementing the admin technology. I am very grateful to the organizers of the convention that you gather successful people together.
I especially value the love towards LRH and careful safeguarding of his technology by all WISE consultants. I love you!!!
See you next time!!!"
(T.L., founder of the "Snegiri" company, Yurga. )

"WISE convention is always a place to meet like-minded people, to share experience, to listen to speakers. Here you recharge your energy, which you take home and start to use in your business. You get new ideas, you understand that those ideas will bring you forward in the right direction, but you only need to add more new ideas, more actions, and everything goes as planned."
(G.M., founder and director of "Grandfayans" company, Rostov-na-Donu. )

"Excellent convention, life asserting, positive, inspiring!
It is great to receive so much enthusiasm, vigour and to revive your dreams.
This convention is like the magic of the Phoenix, who can transform inabilities into new horizons.
And this is very special!
I am really excited!
Thank you! And a great acknowledgement!"
(S.N., director general of the "PromTensPromService" company, Moscow. )

"This convention has opened up a new world for me —a world of effective people with positive attitude, a world of useful and practical data, a world, where many problems are being solved very fast, with the speed of thought. Thank you for new ideas and goals, which I now need to implement in business and life. By protecting the Model of Admin Know-How, my business transformed from a school into a university. Thank you very much!"
(A.Z., founder of the "Vita Energy" company, Almaty. )

"I was again reassured that WISE helps people to become successful. Practical examples on implementing the technology, shared with us by our simply regional entrepreneurs, who spoke at the conventions, showed me that those people are inspired, heading for success, and that's why they can achieve everything. Thank you WISE for your work, for your help, for your ability to make people's lives better."
(I.G., co-founder and director general of the "Masterfaybr" company, Moscow. )

"Incredible convention. I was again reassured, that this is the group, with which I want to move forward. I am very happy that I brought here a lot of my friends and colleagues, who share my goals with me. Thank you for everything, see you next time!"
(Y.N., executive of the Riga Arbitration Court. )

"Convention feels me with awe. There is a lot of positive, here you can meet new people and have pleasant meetings with old friends. Some of business related problems were solved here very fast, while before they were not able to be resolved since July.
A lot of contacts with upstat people helped us to find a new business and solve the problem of the expansion of the old one. The speakers are so competent, I am eternally grateful. When you know the data, when you know that they are correct, but the environment is constantly trying to prove you that those data don't work, then it seems that you can't change anything for the better.
But it is not like that!!! This was me who didn't fully understand the data, did not fully apply or started to have doubts. Thank you very much for giving me back my faith to all speakers and LRH and the organizers of the WISE convention."
(N.I., executive of the 5th division of the "Rybak I Rybachok" company, Kaliningrad. )

"This convention has given me the new look on "old things"! I am extremely happy that I am in this group and that I am part of the group!!! Thank you for being here! WISE RULES!"
(A.L., executive director of "Akvapol SNG" company, Saint Petersburg. )

"This is the first time that I am being a guest on a convention of a WISE community. The purpose of the convention is to introduce Hubbard Management System to company executives, and it also gives an opportunity to learn about a systematic approach of implementation of other management methods.
Organizers managed to get the attention of all the participants of the convention and keep them interested for all of these days by introducing strong speakers who were talking about different specialized subjects.
Hubbard Management System trains only those who is ready to look and ready to understand.
Any interested person, be he an executive of a company or an aspiring businessman, has to set real and unreal goal for himself, set priorities, be confident in everything he does, and most importantly, he must study and, of course, be able to apply his knowledge."
(T.S., manager of "Brisar Com SRL" company, Kishinev. )

"On this convention I could clearly see the ethical, dedicated people who are united by one idea of growth and prosperity. It is a great pleasure to be amongst the people, who walk the path similar to yours. I want to thank the participants and the organizers for these 3 days which have recharged my batteries for years."
(A.K., founder, director general of ZAO UK "Paradigma", Saint Petersburg. )

"Wonderful convention. I learned a lot of new things, which are necessary in order to flourish and prosper. I was happy to meet the best speakers, friends and new people, successful people. This is an important event, which has to be attended to be able to expand our company, help yourself and others and improve our lives."
(A.G., manager of "Petralaim" company, Saint Petersburg. )

"This convention gives a huge feeling of being right to anyone who is trying to apply this technology in the degrading society.
I could very much feel the power of my group, I got a lot of great tools which will allow me to do my work even more effectively.
This was one of the most useful conventions which I have attended!"
(A.K., technical director of HCA Riga. )

"WISE Convention allowed me to learn a lot of useful information about the Hubbard Management System, effective staff and time management and achievement of one's set goals.
Additionally to the invaluable information, this convention helped me to meet new people and create useful connections. I want to thank and greatly acknowledge the organizers of the convention."
(E.M., chief accountant of "Taxi GOST" company, Orsk.)

"I found a correct direction for thought, I got inspired. I got an acknowledgement for the ideas which I was anticipating. Additionally to that, I got my batteries recharged with interest and enthusiasm and now I intend to study the most valuable data from the HMS."
(K.F., housewife, Moscow)

"I am very grateful to the WISE Office for organization of such a brilliant event. Thanks to this convention people from different cities and countries can come together, meet and help each other and others around them to put their ideas and goals into reality, which makes our life better."
(E.R., Director General of "Forstroy" company, Nizhniy Novgorod. )

"Incredible amount of theta and data. This is a very strong group. I am very happy that we have a possibility to promote Scientology by helping people in the business world and by creating an ethical business community. This is very valuable!"
(N.K., head of division 2 of the "prodavay.ru" company, Saint Petersburg. )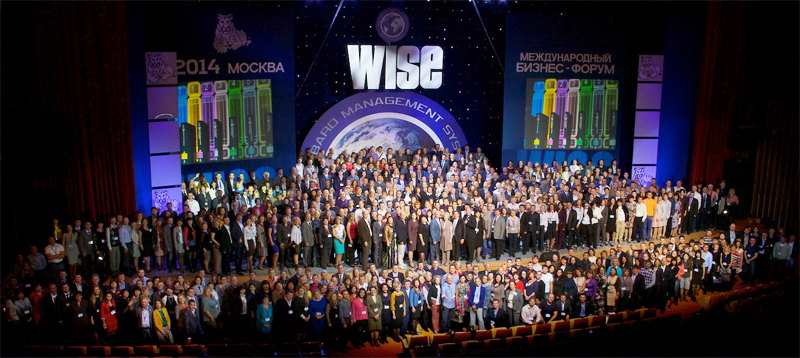 © 2014 WISE CIS. All rights reserved. WISE, the WISE LOGO,
the LIONESS & CUBS SYMBOL are trademarks, service marks and collective membership marks owned by WISE International.